On Sunday, Barcelona can take a significant step toward winning La Liga by defeating Real Madrid in the Clasico, putting them 12 points ahead of the league leaders.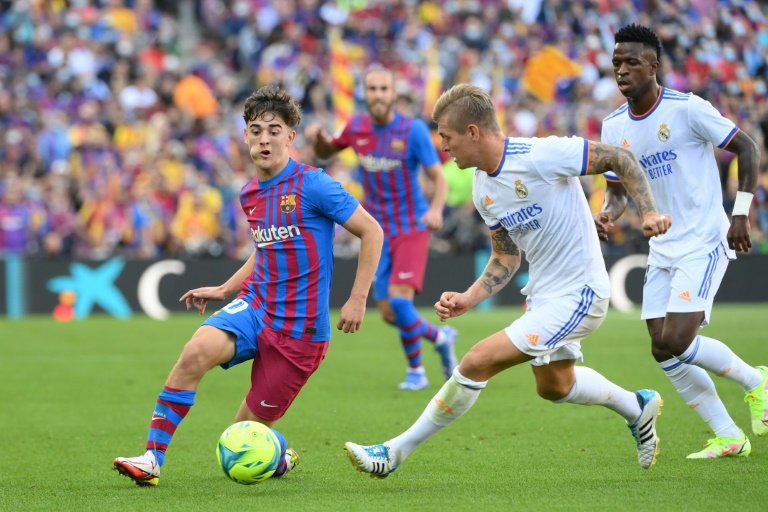 Expanding the lead on their fierce opponents in the second would secure it for the Catalans, who have not won the Spanish championship since Ernesto Valverde was in charge in 2019.
The first La Liga Clasico was won by Madrid 3-1 in October, but Xavi's team has significantly improved since then.
For the club, it would be a quick payback on their investment from last summer, and for the coach, it would verify the team's development.
Jules Kounde, Raphinha, Robert Lewandowski, and other players are Barca's new signings despite their financial difficulty by selling off future broadcast rights, which some criticized for gambling with the club's future.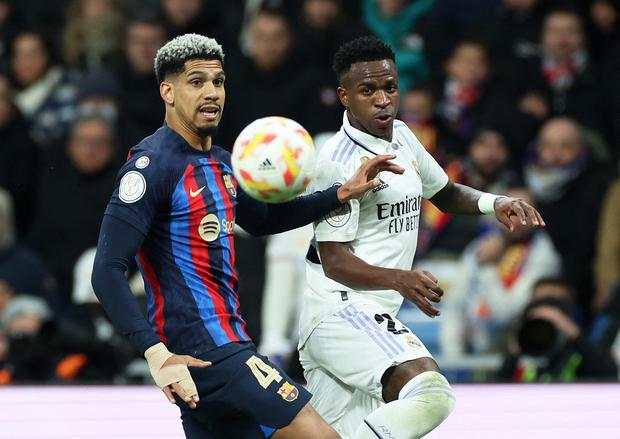 Barcelona's exit from the Champions League group stage and subsequent elimination from the Europa League by Manchester United proved they still have a long way to go, but they have made significant progress.
Xavi won his first championship as a coach in January when he defeated Real Madrid 3-1 in the Spanish Super Cup final in Saudi Arabia.
In contrast, in early March, Barcelona narrowly defeated Madrid 1-0 in their Copa del Rey semifinal first exchange meeting. Madrid had the better of the game in that matchup.
The Catalans' strategy for this Clasico is a crucial decision that Xavi must make.
A similarly conservative performance might not go down well with Camp Nou spectators, who will want Barcelona to be more aggressive.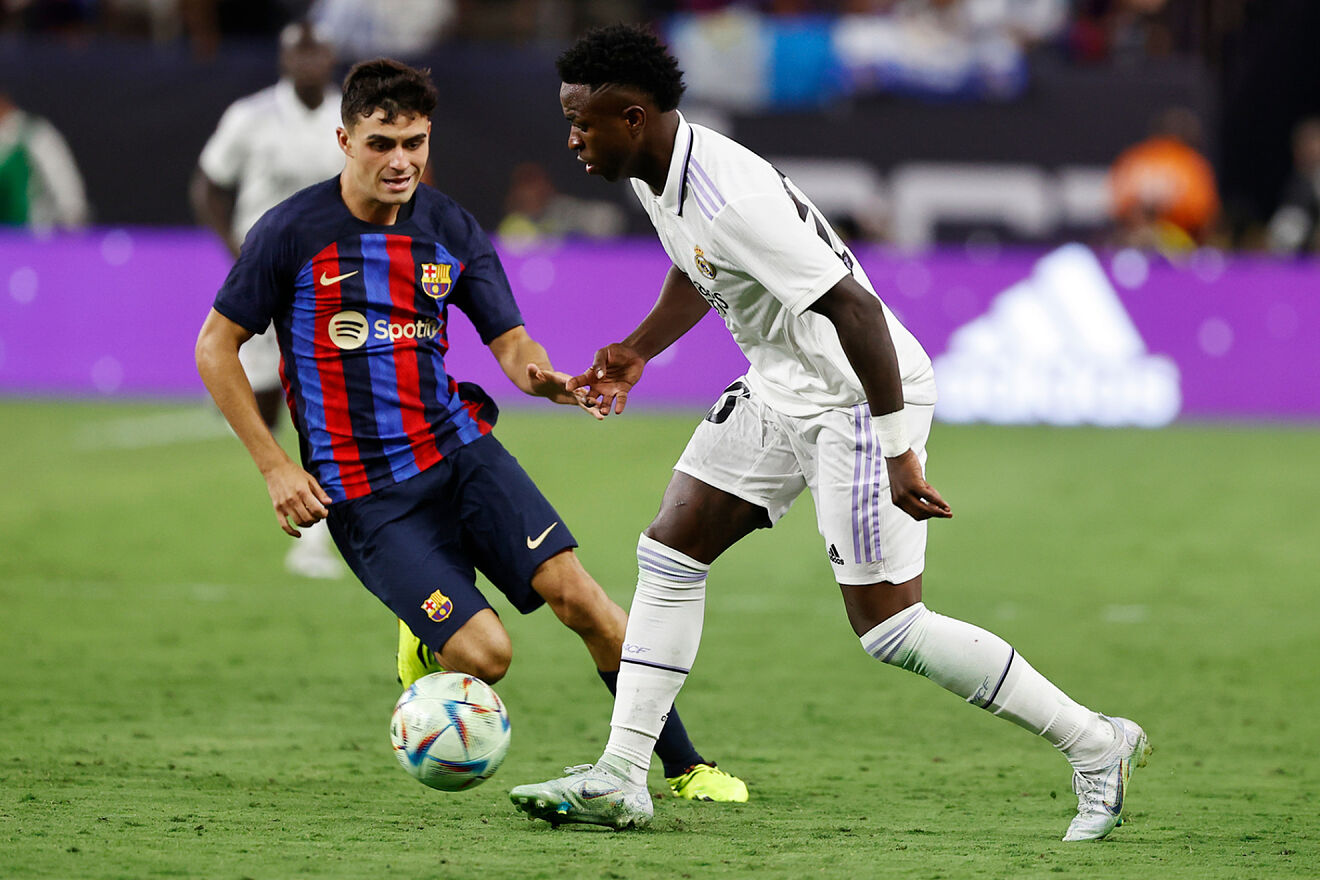 If midfield maestro Pedri is healthy, that will be a lot simpler.
Barcelona appears to be almost unable to play possession football without the Canary Islander, who is already crucial for the club and the nation at the age of 20.
Six games have passed without Pedri due to a thigh injury in all competitions, and when Barcelona has prevailed without him, it has been because of their impenetrable defence.
In the Copa Clasico, Vinicius Junior and Karim Benzema both failed to score against Santiago Bernabeu, while the latter recently faced Barcelona while being restrained by Ronald Araujo.
To match up against the Brazilian winger versus Real Madrid, Xavi frequently chooses the Uruguayan centre-back for that position.
Barcelona has discovered that by stopping Vinicius, Madrid's assault is far less dangerous.
After Madrid's midweek Champions League victory over Liverpool, coach Carlo Ancelotti proclaimed Vinicius "the finest in the world" and gave him his full support.
If Vinicius remains silent, Madrid might need to demonstrate that they have alternative goalscoring options.
As Los Blancos defeated Liverpool 1-0 on Wednesday to advance 6-2 on aggregate in the Champions League, the winger set up Benzema.
It was an excellent performance demonstrating that the current Spanish and European champions can deliver when it counts.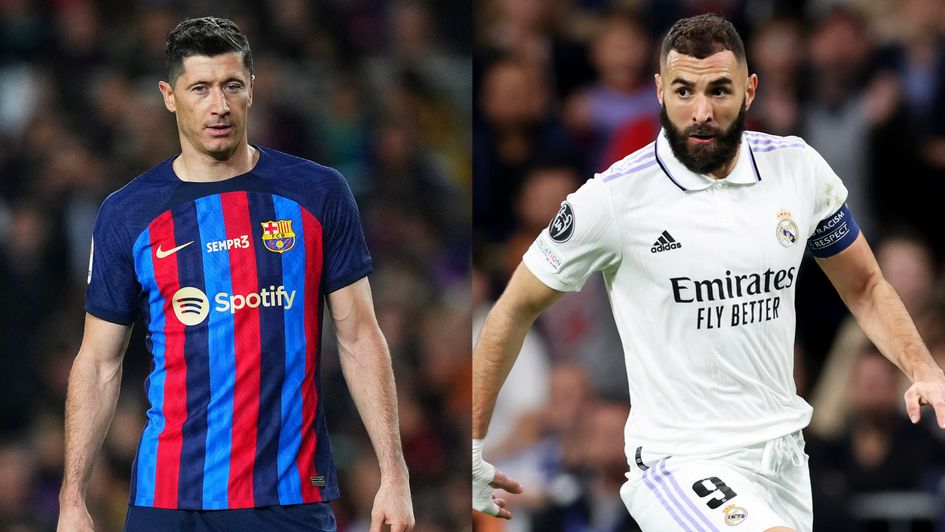 The chance to close the gap on Barcelona in La Liga to six points might reignite the title battle, but the record-tying 14-time European champions' prime priority is to keep the trophy.
After Madrid defeated Liverpool, Thibaut Courtois remarked, "We must maintain this flow and keep playing as we have been doing today if we want to win the Clasico.".
Karim Benzema is available despite limping out against Liverpool in the CL.
Madrid must score against the hosts at Camp Nou, something just one other La Liga team has managed to do all season, to shock the Catalans.
Joselu scored a penalty goal for Espanyol in December, but this is the first time anyone else has achieved in the top level at the stadium of Barcelona this year from open play.
Watch Out For Sergi Darder!

Sergi Darder, a midfielder for Espanyol, has been instrumental in his team's efforts to avoid relegation this year. On Saturday, his team hosts Celta Vigo, and with Espanyol one point above the relegation zone, it is a must-win game.
Key Figures
Pedri, who hopes to play again on Sunday, has played the most through balls in La Liga with 19.
Javi Galan of Celta Vigo has made 54 tackles this year, the most of any player in Spain.
Jeremias Ledesma, a goalkeeper for Cadiz, has made 100 saves this season, making him the busiest in La Liga.
Fixtures \s
Friday
Athletic Bilbao vs. Real Valladolid (11pm)
Saturday

Almeria vs Cadiz (4 pm), Rayo Vallecano vs Girona (6:15 pm), Espanyol vs Celta Vigo (8:30 pm), and Atletico Madrid vs Valencia are the matches on Saturday (11 pm)
Sunday

Real Sociedad vs. Elche at 6:15 p.m., Real Sociedad vs. Real Betis at 4 p.m., Getafe vs. Sevilla at 8:30 p.m., and Real Madrid vs. Barcelona at 10 p.m. (11pm)