On his route to the away dressing room for Saturday's FA Cup quarterfinal against Burnley, former Manchester City captain Vincent Kompany may pass by his monument at the Etihad Stadium.
Having won four Premier League championships during his 11-year playing career with City, Kompany will always be associated with the club's rise from "noisy neighbors" playing in Manchester United's shadow to the most powerful force in English football.
But, Kompany, who led City, is now establishing a reputation as a manager.
With the Clarets advancing quickly towards promotion from the Championship, the 36-year-old will likely bring Burnley back to the Etihad again in the Premier League the following season.
Many feared the worst when a six-year run in the English top division ended last season.
After they were demoted, they had to repay a "substantial amount" of a £65 million ($78 million) debt due to the conditions of a contentious leveraged purchase by an American consortium in late 2020.
Premier League clubs acquired Maxwel Cornet, Nathan Collins, Nick Pope, and Dwight McNeil for nearly £70 million. At the same time, Ben Mee and James Tarkowski, two cornerstones of the team's continued existence in the top division, went on for free transfers.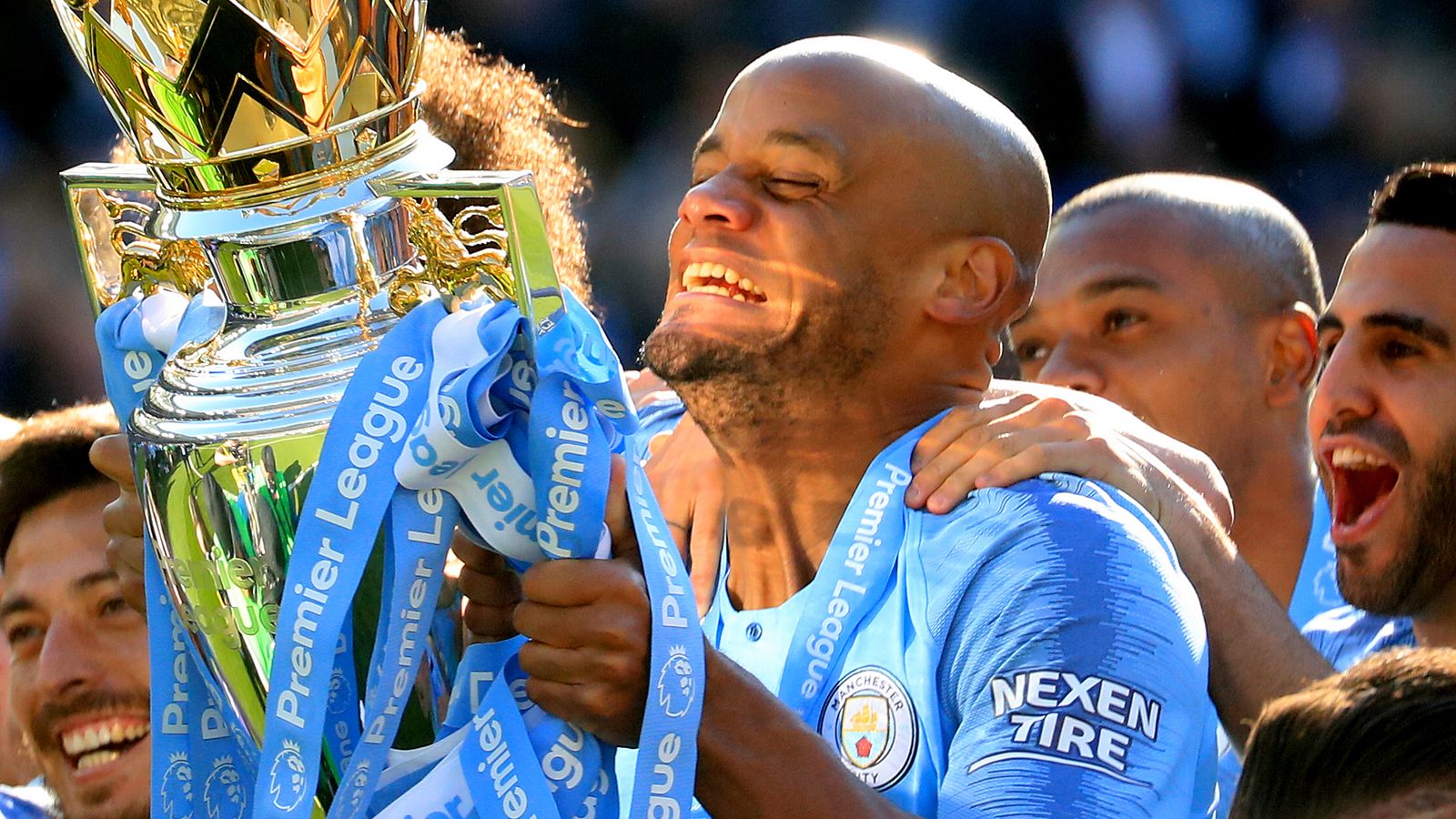 Yet moving quickly to get Kompany after his first stint in charge of Anderlecht ended has turned out to be brilliant.
Inscribed In The Stars

With his connections at City and understanding of the Belgian market, Kompany has assembled an almost brand-new team at a reasonable cost.
In their previous 23 games, Burnley had only lost once, at Manchester United in the League Cup in December.
They lead Sheffield United by 13 points at the top of the Championship and have a 19-point advantage in the fight for promotion.
Pep Guardiola, Kompany's former boss, has taken notice of the player's progress.
"I believe that the stars predetermine his fate to lead Manchester City," he stated; I think the stars have already decided that he will be the manager of Manchester City—final eight of the FA Cup".
"He possesses the necessary qualities, including a strong work ethic, gaming knowledge, and experience".
"He is doing extremely well considering how difficult what he has done is. He is aware of the demands of our people, the club, and the surrounding environment. There is a destiny".
Guardiola's current contract is valid until 2025, but Kompany is still determining if he will be Guardiola's rightful replacement.
He told the BBC, "I believe City should always have the finest manager in the world, and that is not me".
"My objective is to compete with stronger managers; that's what I look forward to. My greatest strength is that, even when I fall down, I get back up and get stronger, and that process is now more significant to me".
This weekend, Kompany and his group will be put to the ultimate test to crush City's chances of replicating United's treble of the Premier League, Champions League, and FA Cup in 1998–99.