The government is keen to increase the number getting into the Country to more than seven million yearly in the next five years.

The Principal Secretary State Department for Tourism John Ololtuaa made the revelation saying Kenya earned Kes268 billion from over 1.4 million tourists who visited the country in 2022 an increase from 870 000 visitors the country received in 2021.
Speaking in Kakamega during the 3rd Edition of Kenya Cultural, Tourism and Food Festival, Ololtuaa says the tourism sector is the major contributor to the country's Gross Domestic Product (GDP).
Further, the PS noted the increase in the number of tourists will lead to an increase in revenues.
He said part of the strategies will be incorporating counties to identify unique tourism products to develop and market them internationally.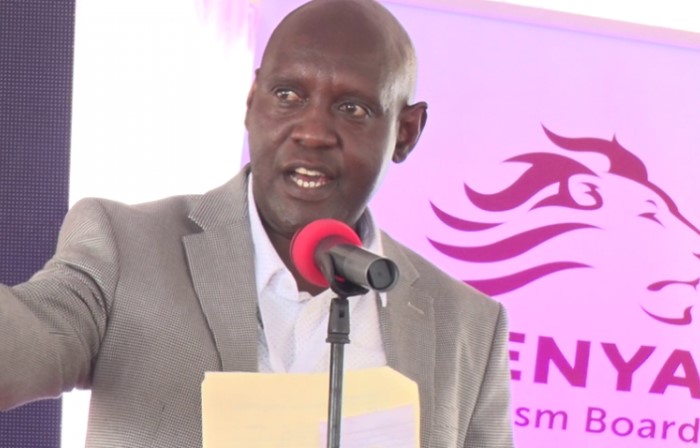 "We want to look at each and every county in Kenya on what they can offer. We are working with the Council of Governors and also linking up with all the governors so that we develop what is unique and what is special in each and every county," he added.
The PS highlighted the Nabongo Mumia Cultural Centre, the Crying Stone of Kakamega, the tropical rain forest of Kakamega, bullfighting, and cockfighting as some of the distinctive products the government is now concentrating on developing.
He also said that the Nabongo Mumia Kingdom and other kingdoms across the nation, are symbols of the Country's culture and unity and can unite people, and the State Department of Culture is documenting indigenous knowledge and indigenous cultures for protection, preservation, and to give them the exposure they need both locally and internationally.
According to the PS, the government will plan ways to subsidise rates in order to promote domestic travel.