It's been two years since the passing of former Tanzanian President John Magufuli, according to President Samia Suluhu.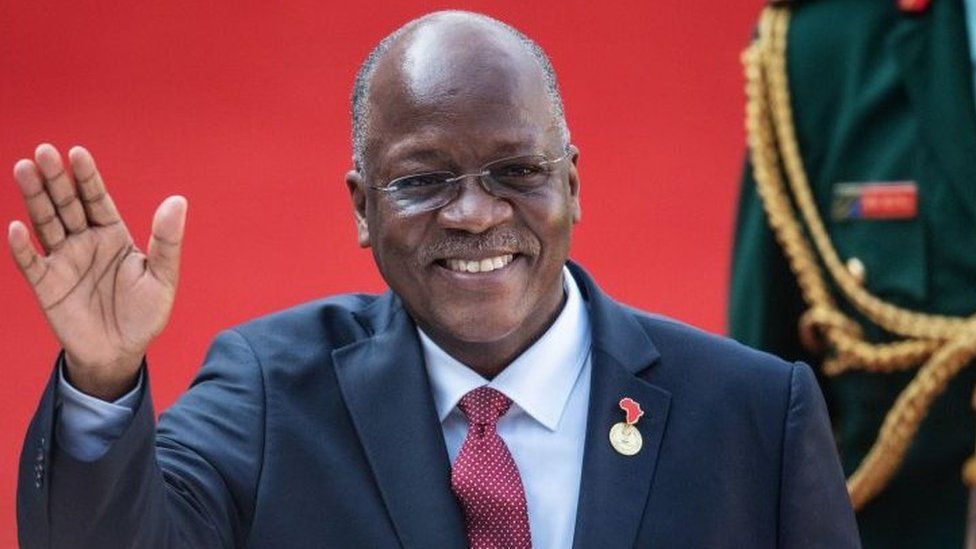 Suluhu characterized the departed Magufuli as a determined leader who will forever be in the hearts and minds of Tanzanians.
"Hayati John Pombe Magufuli, Leo ni miaka miwili tangu tuondokewe na aliyekuwa rais wa wa awamu ya tano. Aendelee kuwatia nguvu wanafamilia wote Mwenyezi Mungu kumpa pumziko lililo jema". "Serikali itaendelea kuenzi kwa kuendeleza mazuri aliyoyaanzisha "Suluhu stated in a post on Instagram.
Magufuli fought persistent atrial fibrillation for ten years until passing away on March 17, 2021, and was buried on March 25.
Suluhu, who succeeded Magufuli, claimed that the late president had equipped her for any assignment in case he could not do so.
She spoke at the Uhuru grounds in Dodoma during Magufuli's burial mass.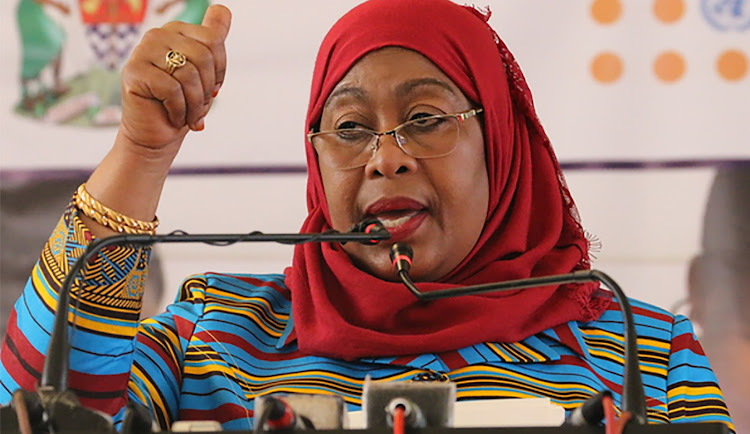 "Ataweza nataka kusema haya wale wanamashaka kwamba mwanamke. Mimi ni rais wenu na Mimi ni mwanamke ndio. Aliniwachai Tumempoteza Shujaa Na Hayo. Having said that, thank you very much "She spoke.
"I want to express this to anyone unsure about my ability to lead because I am a woman. Your president is me. Although he left me in control, we lost a hero and a patriot. I am present in this capacity as your president".
"I was given permission to do the work by President Magufuli. I want to reassure every Tanzanian that I am their president and that they are in good hands "She spoke.
Magufuli left behind seven children and ten grandkids.
Since Tanzania gained independence in 1961, John Magufuli has served as its fifth president.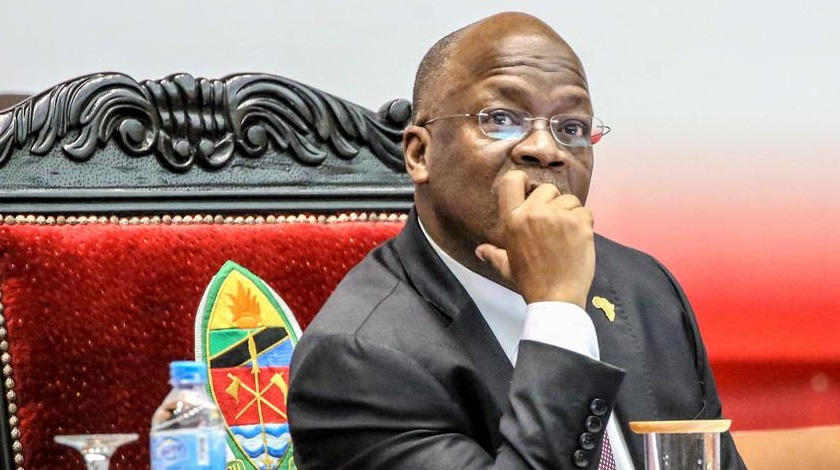 With 58% of the vote, he won the presidency for the first time in October 2015, succeeding Jakaya Kikwete, who had a high approval rating.
John Magufuli, who came from a poor family and had a degree in chemistry, served as a minister multiple times starting in the early 2000s before being elected president.
He was responsible for housing portfolios, public works, and livestock and fisheries.
About the construction programs he initiated, his steadfast effort in support of homes for the most vulnerable had already earned him the nickname "Tingatinga," the Bulldozer, in Swahili.
He was chosen from a field of more than thirty candidates to represent his party, the Chama cha Mapinduzi (CCM), which has held power in the nation since its independence.