Meru Deputy Governor Mutuma M'Ethingia made a candid revelation during a burial ceremony of a fallen GSU officer in Kiegoi area, Igembe South Constituency surrounding the wrangles going on in Meru County. He expressed that he has not been actively involved in the county's affairs, feeling marginalized in all of its programs.

Mutuma clarified that while he holds the esteemed position of Deputy Governor of Meru, regional dynamics in politics play a significant role. He emphasized the importance of not forgetting his roots in Igembe South and the wider Nyambene region. Despite his status, he lamented a lack of authority in the hiring process, a stark contrast to the autonomy enjoyed by the former Deputy Governor under ex-Governor Munya. Mutuma believes that speaking up about these concerns has unfortunately cast him in an unfavorable light.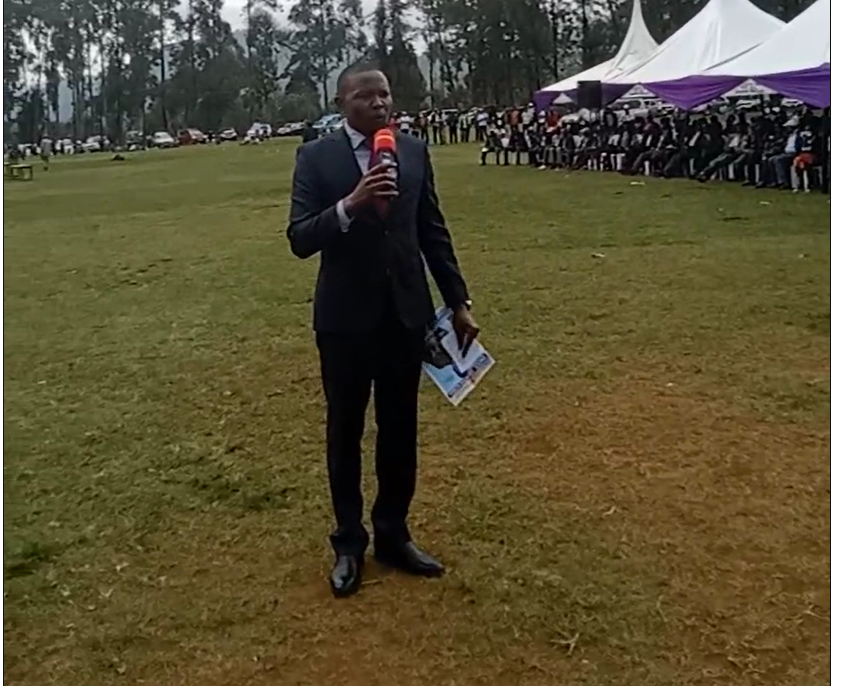 Withdrawal Of Staff
In a surprising revelation, he disclosed that a majority of his office staff were let go. This included his office secretary, a gentleman named Paul Ikimathi, as well as the office administrator and personal assistant, Patrick Muroki Nkunga. This move has further contributed to Mutuma's sense of exclusion in the county's affairs.
Mutuma further clarified that there is no single CEC from Igembe South region yet there are people qualified to serve in the position. He said in there is a constituency that has two CECs yet one is supposed to be from Igembe South.
The Political Rift In Meru County
A well-publicized argument between famous politician Kawira Mwangaza and deputy governor Titus Mutuma M'Ethingia has unexpectedly changed the political climate in Meru County. The rift, which has attracted a lot of attention, brings to light latent tensions in the neighborhood's political scene.
The argument, which came to light during a recent county assembly session, is centered on divergent viewpoints regarding the application of policies and the distribution of resources. Both parties have voiced their worries and outlined their respective visions for the growth and development of Meru County. Kawira Mwangaza, known for her active involvement in local community initiatives, has been an advocate for increased transparency and accountability in the county's administration. She has voiced her concerns about the allocation of resources, calling for a more inclusive approach that prioritizes the needs of the citizens.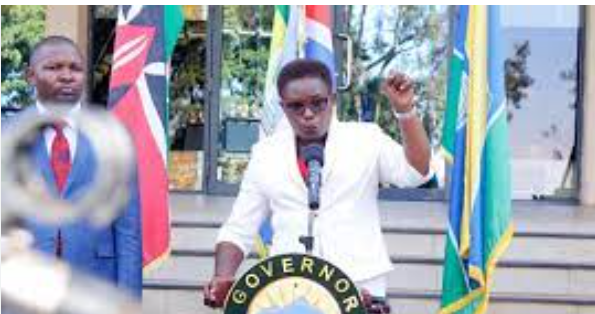 On the other hand, Deputy Governor Mutuma has defended the current administration's initiatives, highlighting their dedication to the county's expansion and prosperity. He emphasizes the significance of continuity in governance while highlighting the various development projects launched under their direction.
Residents of Meru County have expressed a great deal of interest and discussion over the dispute. Many people are keeping a close eye on the developments because they care about the course that the county's leadership will take. There have also been worries expressed about the dispute's possible effects on current and upcoming projects.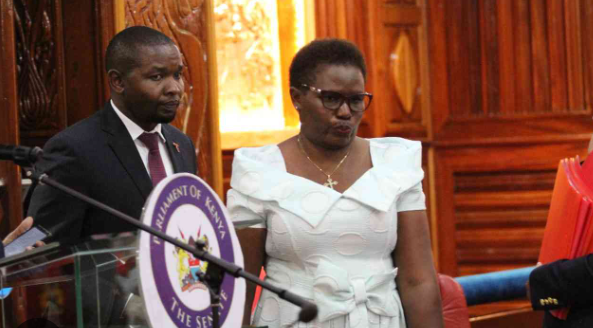 As the conflict progresses, it is crucial for all parties to communicate effectively and search for points of consensus in order to protect Meru County. The resolution of this conflict could have a long-term impact on the future of the county and the lives of its residents. Uncertainty exists on how Deputy Governor Mutuma and Kawira Mwangaza would approach these challenges and work to accomplish their shared vision for the growth of Meru County.